Transaction Monitoring
Overview
DetectTA analyzes user behavior and sends alerts on any deviations from established regular behavioral patterns. This cutting-edge machine intelligence can be combined with user-defined analytics, rules, policies, and workflows for comprehensive coverage and flexibility.
---
Completely Non-Intrusive Deployment
Deploy DetectTA rapidly without additional development and detect fraud immediately with pre-built connectors to major payment systems, including wire processing systems and ACH networks.
Reduce Burden of Alert Management
With DetectTA's comprehensive case management system, information about individual cases can be viewed, modified, classified and assigned without the need for a separate external system, with full detailed and customizable reports available.
Protect Your Customers with Real-Time Decisioning
Qualify the risk of any given transaction on any channel in real time according to how it fits with normal user behavior, and detect activity similar to patterns associated with crimes such as money laundering and card cloning.
---
Dynamic Fraud Detection
Augment your fraud detection with behavioral analytics and machine learning to stay ahead of the constantly changing fraud environment. This innovative intelligence scrutinizes user behavior and triggers alerts when any divergence from normal activity is observed. DetectTA is always identifying, learning and predicting in real time, and is also paired with a dynamic and flexible rules system, a powerful combination that covers both known fraud schemes and never-before-seen threats.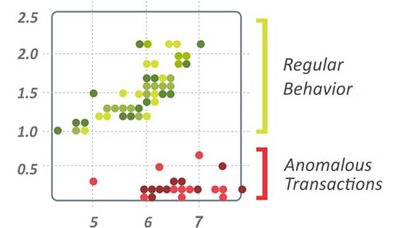 ---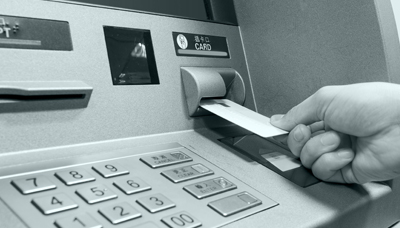 Common Point of Compromise Detection
Stop the latest ATM and POS attacks that have evolved to evade legacy transaction risk monitoring systems and reduce losses by proactively discovering cloned cards before they can be used for fraud. DetectTA's point-of-compromise detection is an analytical tool that instantly compares and reviews fraud histories to find common attack locations and time periods.

Data sheet about this feature
Download
---
Combine with Out-Of-band Authentication
Use DetectTA's real-time threat intelligence working together with DetectID's multi-factor authentication system to qualify and challenge risk over multiple channels.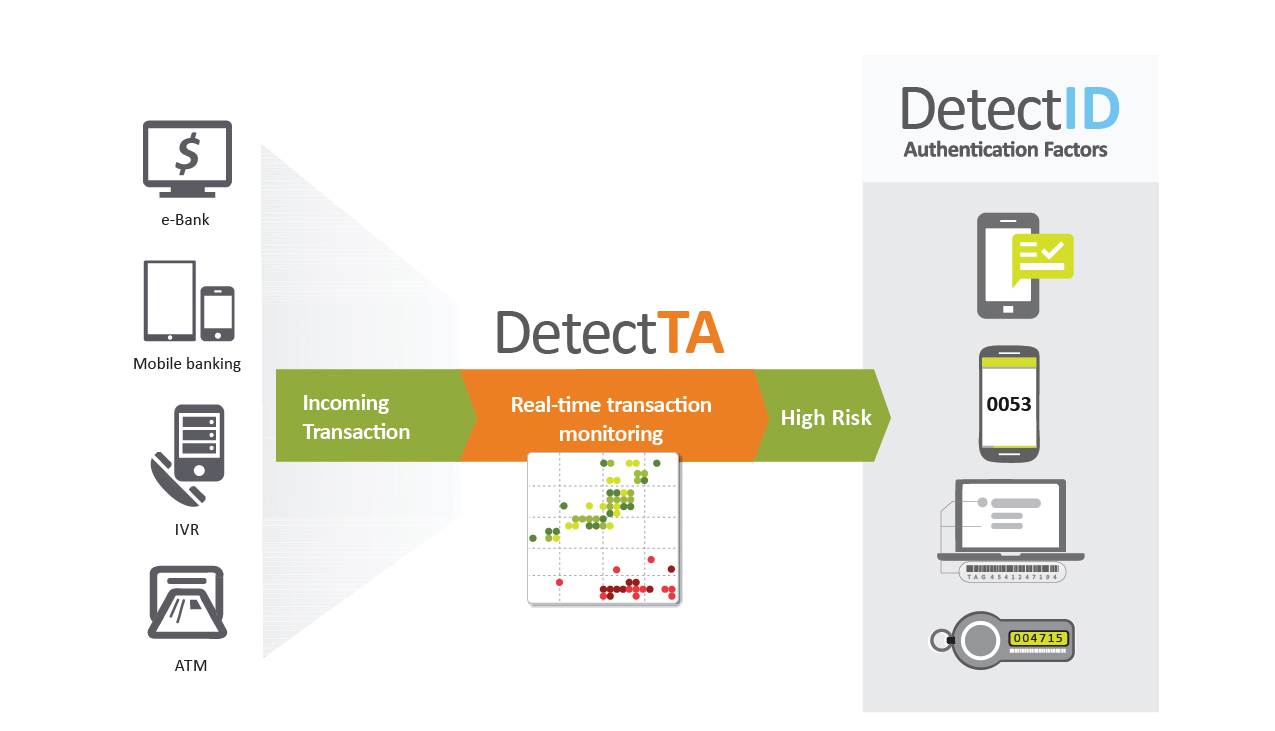 ---
Integrated Case Management and Reporting
DetectTA's case management capabilities allow organizations to efficiently handle all information related to alerts and cases from within the solution, with thorough reporting and analytics to help you stop attacks before money can be stolen.
---