MaaS360 - Mobile Device Management (MDM)
MDM in Minutes: Deploy, Secure and Support Smartphones & Tablets
Every organization needs to see and control the mobile devices entering their enterprise, whether they are provided by the company or part of a Bring Your Own Device (BYOD) program. MaaS360 mobile device management (MDM) is the fastest, most comprehensive way to make that happen.
How MaaS360 Supports the MDM Lifecycle?
MaaS360 simplifies MDM with rapid deployment, and comprehensive visibility and control that spans across mobile devices, applications, and documents. MaaS360 supports all devices including the iPhone, iPad, Android, Windows Phone, BlackBerry, and Kindle Fire.
Overview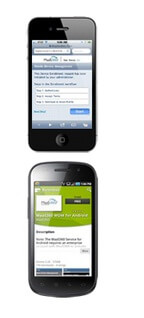 Rapidly Enroll Mobile Devices
MaaS360 MDM streamlines the platform set-up and device enrollment process to make life simple for IT and employees.
Select MDM services and configure device enrollment settings
Send enrollment requests over the air using SMS, email, or a custom URL
Authenticate against Active Directory/LDAP, one-time passcode, or SAML
Create and distribute customized acceptable use policies and EULAs
Register corporate and employee owned (BYOD) devices
Initiate individual or bulk device enrollments
Apply or modify default device policy settings
---
Integrate Mobile Devices with Enterprise Systems
MaaS360 makes integration easy.
Discover devices accessing enterprise systems
Integrate with Microsoft Exchange, Lotus Notes, and Microsoft Office 365
Leverage existing Active Directory/LDAP and Certificate Authorities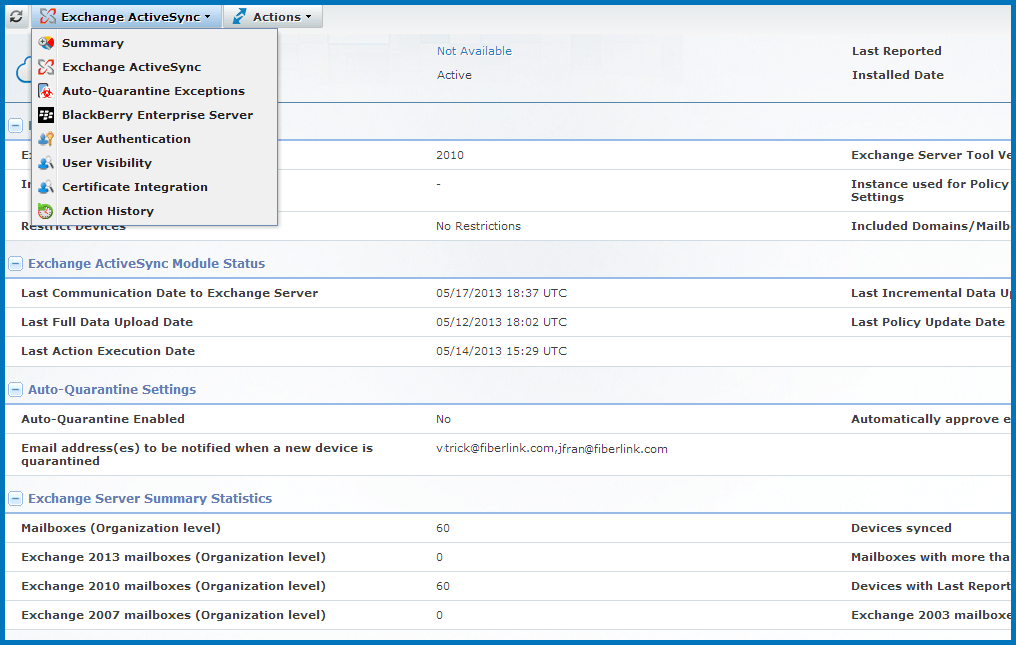 ---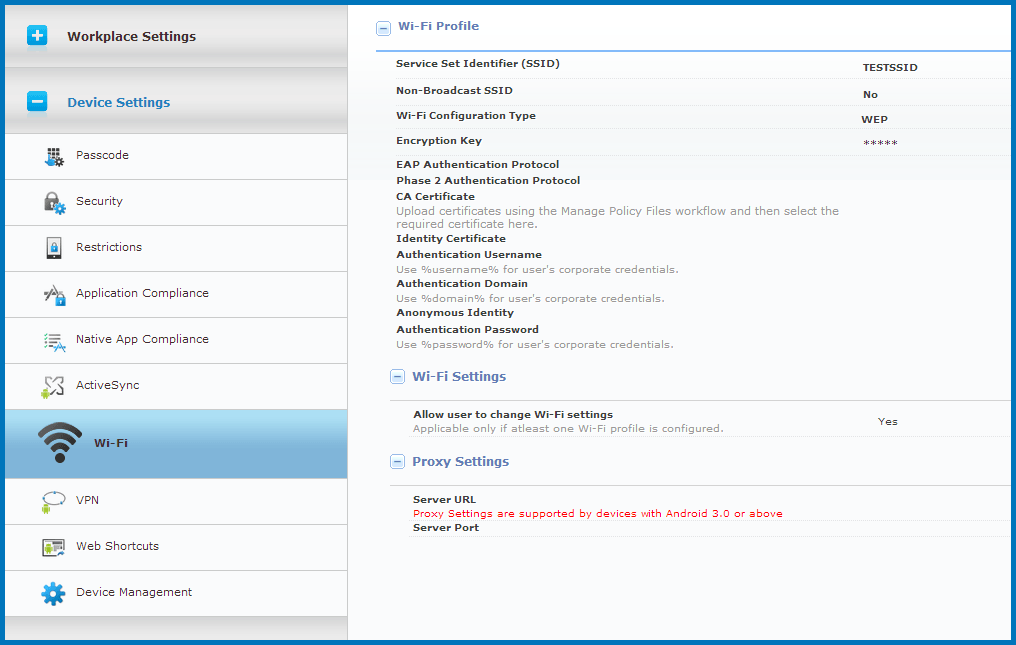 Centrally Manage Mobile Devices
MaaS360 provides a unified console for smartphones and tablets with centralized policy and control across multiple platforms.
Configure email, calendar, contacts, Wi-Fi and VPN profiles over-the-air (OTA)
Approve or quarantine new mobile devices on the network
Distribute and manage public and corporate applications
Securely share and update documents and content
---
Proactively Secure Mobile Devices
Dynamic security and compliance features continuously monitor devices and take action.
Specify passcode policies
Enforce encryption settings
Detect and restrict jailbroken and rooted devices
Remotely locate, lock and wipe lost or stolen devices
Selectively wipe corporate data leaving personal data intact
Create real-time compliance rules with automated actions
Use geo-fencing rules to enforce location-related compliance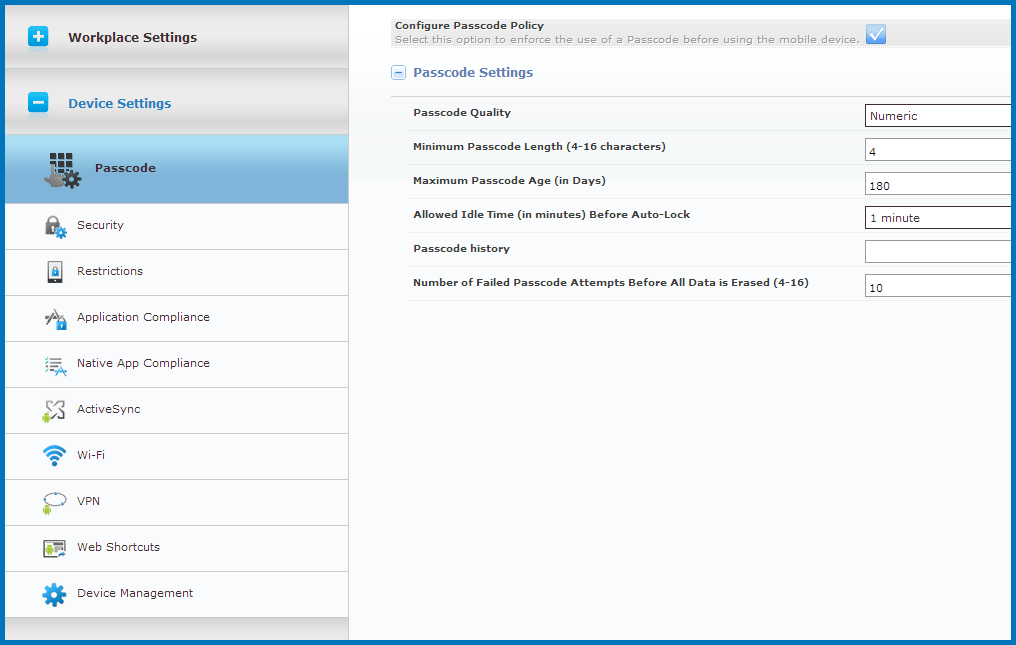 ---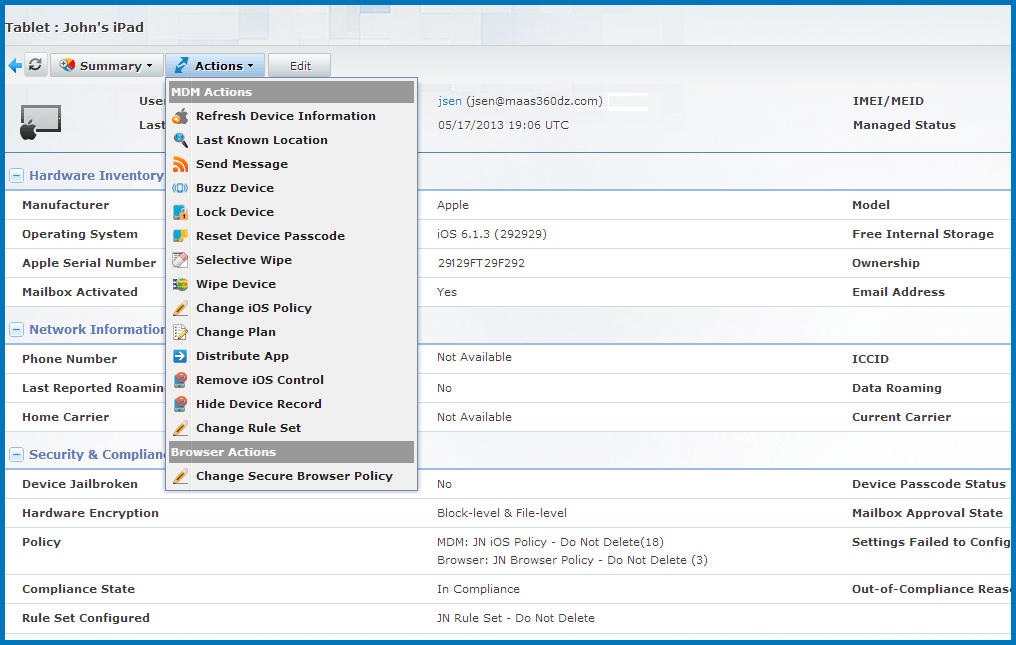 Streamline Mobile Device Management Support
MaaS360 helps you diagnose and resolve device, user or app issues in real time.
Use device views to diagnose and resolve issues
Locate lost or stolen devices
Reset forgotten passcodes
Help users help themselves with a self-service portal
---
Monitor and Report on Mobile Devices
MI360™ (Mobility Intelligence) dashboards deliver an interactive, graphical summary of your operations and compliance, allowing IT to report in real-time across the entire enterprise.
Detailed hardware and software inventory reports
Privacy settings block collection of personally identifiable information
Mobile expense management for real-time data usage monitoring and alerting