File Integrity Monitoring Network Configuration And Compliance
Real-time, File Integrity Monitoring,
Network Configuration, and Compliance.
Total Change & Compliance Management. Enterprise-Wide.
Continuous Security & Compliance
The CimTrak Integrity Suite provides a comprehensive set of security, auditing, and compliance tools to ensure the integrity of your entire IT Infrastructure.
Get Compliant, Stay Compliant, and Prove it.
You rely on systems and data to conduct business. Along with data security, you must also prove security processes and policies are aligned with internal procedures and external regulations.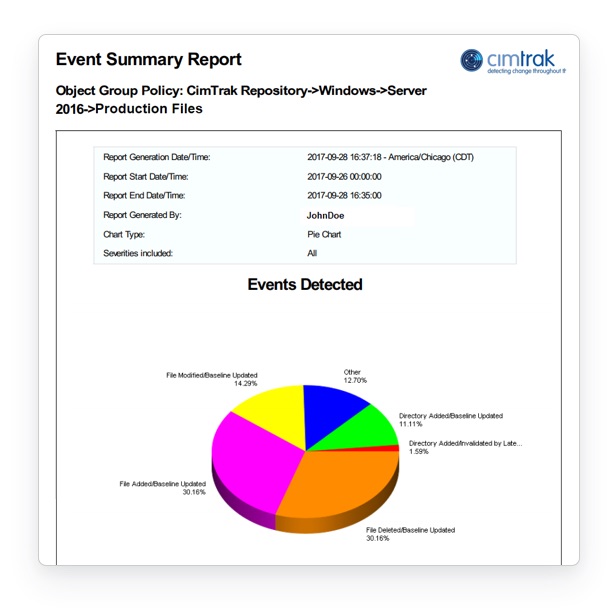 ---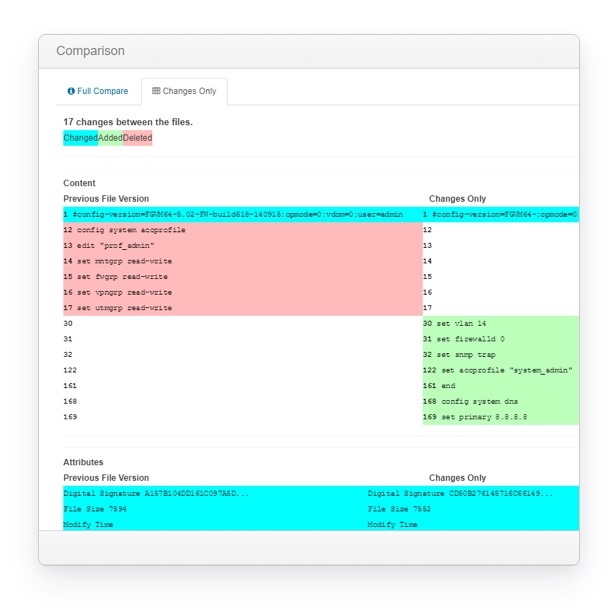 Detect changes to critical files.
CimTrak's File Integrity Monitoring can detect changes to critical files including system, application, and configuration files. Monitor registry, installed software, local users/groups and more. Powered by SmartFIM™ technology, you can now detect zero-day attacks and unauthorized changes in real-time, while simultaneously complying with regulations such as PCI-DSS, HIPAA, NERC, and FISMA.
---
Maintain a secure state.
Protect against external attacks that slip by your firewall or intrusion detection system. CimTrak provides complete visibility. Identify and respond to internal threats originating from inside the network or even the occasional accident by IT personnel.
Learn More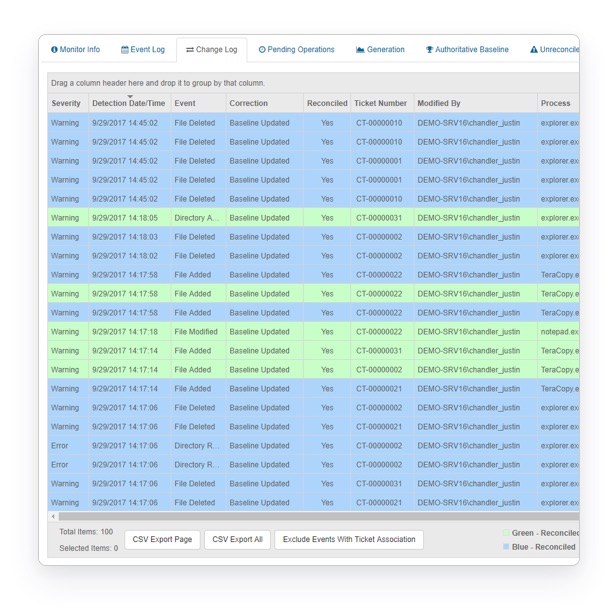 ---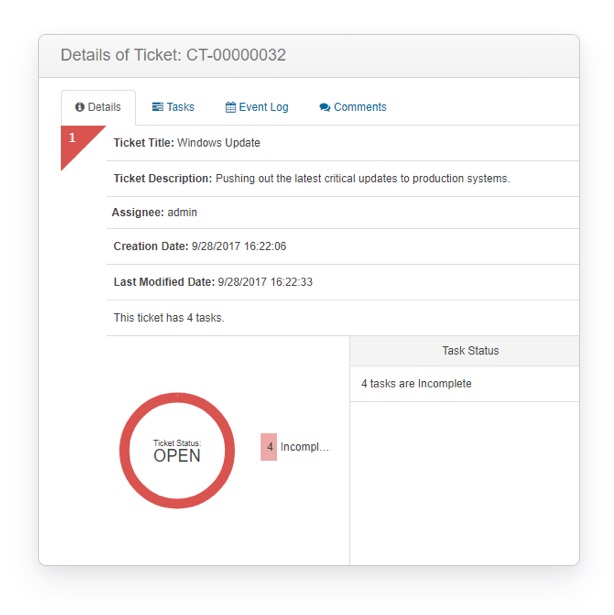 Plan Any Change with Integrated Ticketing
Automate the detection and documentation of all changes within the IT infrastructure. This simplified process for creating and dynamically updating authoritative baselines saves time and resources.
---
Automatically identify changes due to patches and updates.
Our Trusted File Registry let's you focus on what truly matters. This cloud-based service integrates tightly into the CimTrak Integrity Suite, and provides the ability to automatically identify changes due to patches and updates.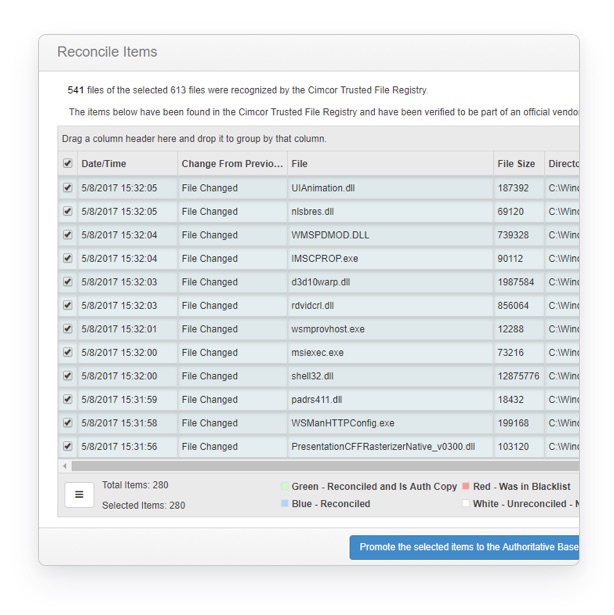 ---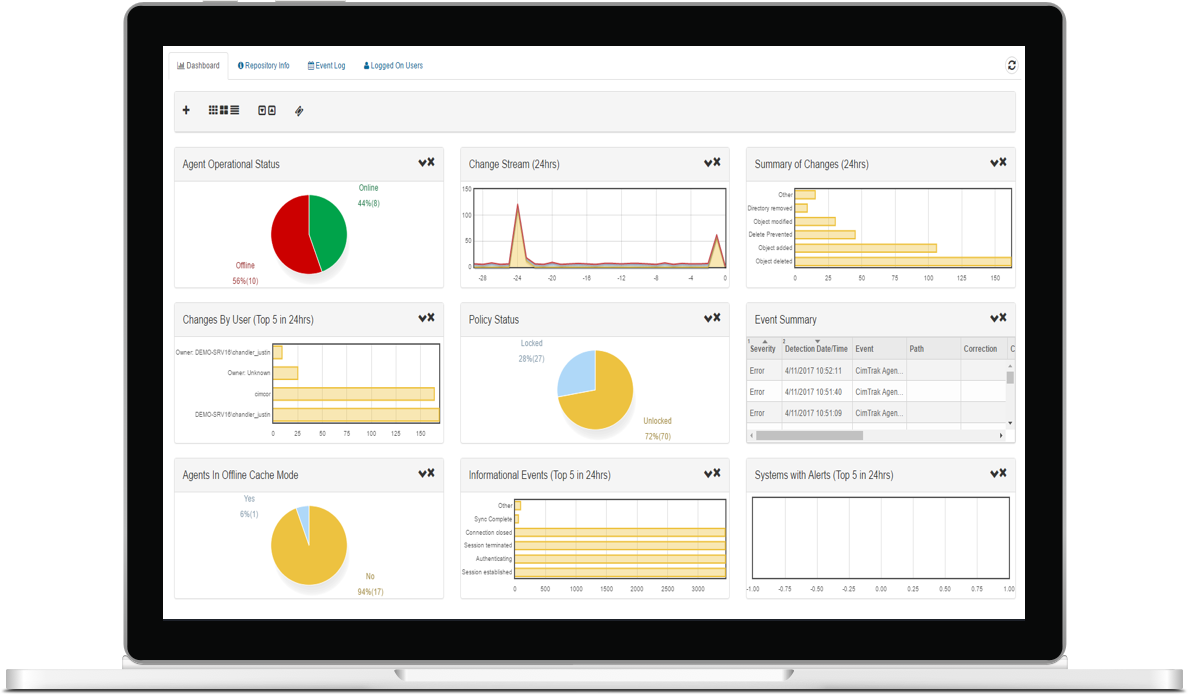 Total file system and device integrity monitoring.
Ensure the integrity, security, and compliance of all critical components within your IT infrastructure.
Servers
Workstations
Databases
Network Devices
Active Direction/LDAP
Point of Sale (POS)
VMware/ESXi