The Fortinet Next Generation Firewall (NGFW) Solution
Effective protection is an absolute necessity in today's rapidly growing threat environment, as is having a fast, reliable network. You can't afford to choose between comprehensive security and network performance, and with Fortinet solutions, you don't have to.
The FortiGate next gen firewall is a high-performance network security appliance that adds intrusion prevention, application and user visibility, SSL inspection, and unknown threat detection to the traditional firewall. Our NGFW appliance protects the edge of the campus and internal segments using the performance of the FortiGate family with the security intelligence of FortiGuard Labs to:
Enforce security policies with granular control and visibility of users and devices for thousands of discrete applications
Identify and stop threats with powerful intrusion prevention beyond port and protocol that examines the actual content of your network traffic
Perform high-performance SSL inspection using industry-mandated ciphers
Proactively detect malicious unknown code using our cloud-based sandbox service
Provide you with real-time views into network activity with actionable application and risk dashboards and reports
Deliver superior, multi-function performance by running on purpose-built appliances with custom ASICs
---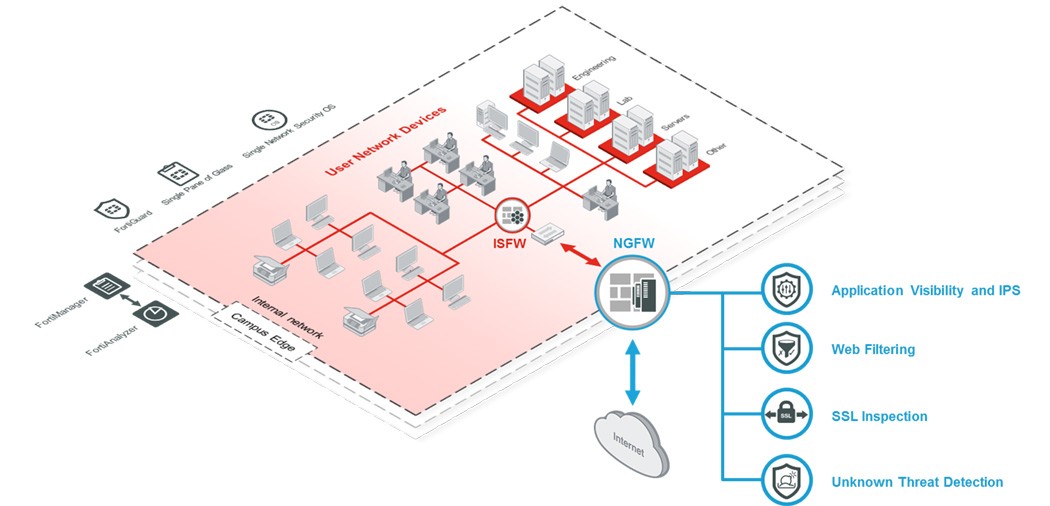 ---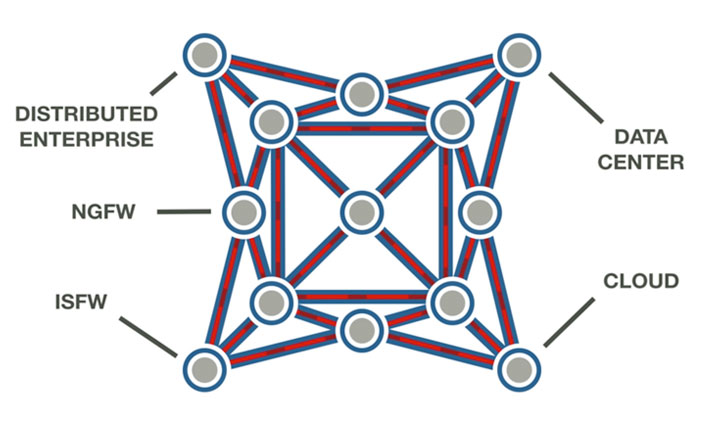 Securing Your Enterprise with Fortinet
This one-minute animated video illustrates how to reduce the complexity of network security in a borderless enterprise, without sacrificing effectiveness or performance, by using Enterprise Firewalls to integrate your environment.
Watch Now
---
Top-rated Protection
Get continuous protection against threats with industry-leading security validated by NSS Labs, Virus Bulletin, AV Comparatives, and more.
---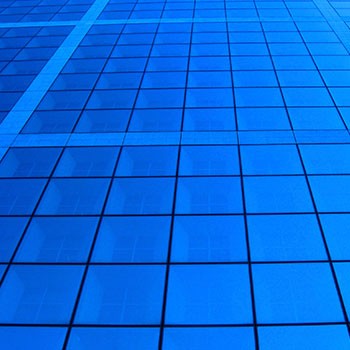 Superior visibility and control
Respond faster with complete visibility into network activity. With one click, you can see what's going on and identify issues that need attention. You can also control all network security capabilities through one intuitive operating system with centralized management.
---
Higher performance
Boost the speed of your business with a faster firewall. Enjoy high performance, even with all resource-intensive features turned on. The FortiGate platform delivers more throughput performance than similarly priced platforms from other vendors.