Unknown cyber threats keep emerging
Unknown cyber threats keep emerging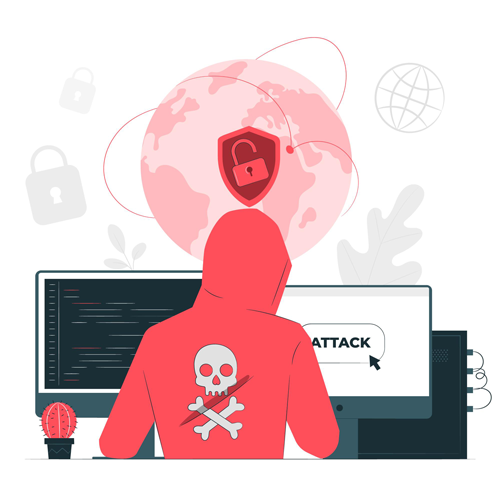 Traditional anti-malware solutions are based on detection methods and as a result, they lack the ability to detect Zero-Day attacks. odix's Detectionless patented process handles all types of commonly used files and uses a unique mathematical algorithm specially adapted to each file type which disarms any hidden malicious code.
odix proprietary Deep File Inspection (TrueCDR™) technology includes a revolutionary process that removes all malware, known and unknown, hidden inside innocent-looking files.
odix-based solutions provide dramatically enhanced information security for organizations, without compromising system performance. The solution comprises several components, all based on odix's core True Content Disarm and Reconstruction (TrueCDR™) technology.
---
Benefits and capabilities:
Technology – odix leverages its proprietary True Content Disarm and Reconstruction (True CDR™) technology. While legacy solutions such as Anti-virus blocks files from known malware only, odix's TrueCDR™ processes the files and perform a unique sanitization process from any malware.
odix's process is transparent to end-users; keeping the original file format without losing files features; for example, a *.DOCX file will remain a *.DOCX file. The Deep File Inspection process provides sanitized files and not just blocks files like any other legacy solutions.
odix support commonly used files – the list of supported files types includes diverse formats such as Word, Excel, PPT, PDF, PNG, MP3, ZIP, nested files, and much more.
Seamless API for ISV – independent software vendors can benefit from the odix CDR API and easily add file sanitization capability to their apps.
---
odix Deep File Inspection and CDR Applications:
odix Kiosk
Eliminating the Threat of Malware from Removable Media Such as USB drives, CD, DVD, portable disks, etc.
The odix Kiosk is a Linux-based hardened workstation dedicated to safely introducing files from removable media. The odix cybersecurity Kiosk has no hard disk and both the operating system and software are SATADOM-based – completely neutralizing the possibility of malicious manipulation.
Conveniently placed at central locations throughout the office space, users go to odix Kiosks to plug in any removable media sources – instead of attaching them to their own devices. In just seconds, incoming files are sanitized and forwarded to users via email. odix Kiosk is a perfect solution for secured data exchange from USB flash memory devices to a network (or other devices).
---
Features, Benefits & Capabilities:
Preventive sanitizing system – Eliminates ALL malware threats
Support of more than 11,000 file types
Air-gapped network - The sanitization process is done on the kiosk itself, not inside the network
No re-writable components on the Kiosk! The operating system is booted from a Live Image configuration
Reinforced Linux operating system and operating environment
A smart Management-Server that allows easy setting of policies and licensing
The Management-Server is separated from the kiosk itself for better security.
Architecture that enables easy expansion and integration of dedicated filters
Convenient and user-friendly interface
Easy deployment – Easy configuration
---
NetFolder
A secure and simple way to scan and sanitize files on the move. Works with any network files application.
NetFolder can be deployed in multiple scenarios and use cases such as securing web uploads files from a company portal to its network, safe file uploads in the self-service portal, secure FTP between networks, and more.
---
Features, Benefits & Capabilities:
Eliminating the threat of commonly used files from multiple sources to support various business processes such as:
Web downloads to the network
Web uploads of candidates CV
Attachments upload in Self-service portal
Safe files upload in suppliers portal
Secure FTP between networks
Robotic Process Automation (RPA) in which files are processed
Virtual vaults
Flexible deployment at the customer premises or as managed cloud service on Microsoft Azure.
---
FileWall™
odix – a market leader in Enterprise CDR (Content Disarm & Reconstruction – file sanitization), is now offering a native CDR plugin for all Microsoft 365 mailboxes.
FileWall™ is a native file sanitization plugin for all Microsoft 365 mailboxes. Leveraging odix's unique Content Disarm and Reconstruction (CDR) technology, FileWall complements Microsoft's Exchange Online Protection (EOP) & Defender (formerly Advanced Threat Protection - ATP), providing effective, real-time protection against email attachment-based attacks.
---
Features, Benefits & Capabilities:
One-click service activation for seamless deployment
Effective for both internal and external senders
Protects against both known and unknown attacks
Suitable to work as an add-on with EOP & Defender
High level of client adoption with no sandbox-related delays
Deep File Inspection including archive, password-protected, etc.
---
Request A Demo of
Unknown cyber threats keep emerging
Know More