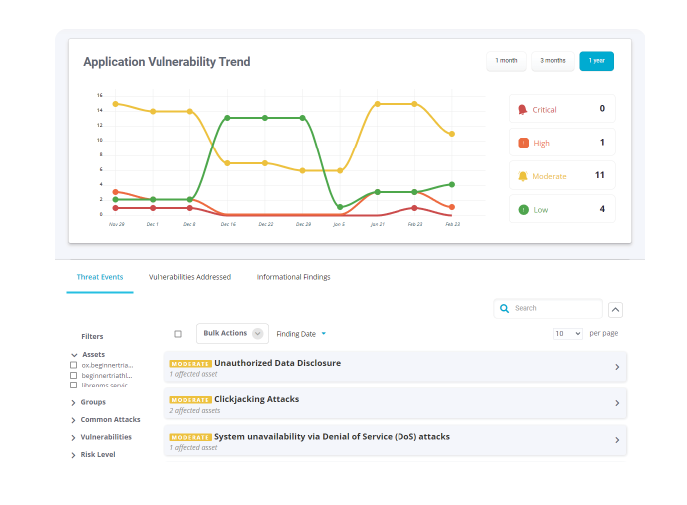 Reduce Your Application Security Risk
Web application and API security are front and center as they are identified as a leading cause of data breaches and analyst firms continue to identify APIs as a top threat vector. The growth in DevOps, scalability in exchanging data with partners, and increasing usage of open-source software by organizations are key drivers in the reliance of applications and thus a growth in cyber risk. FortifyData identifies public and private application security risks within your organization and prioritizes them so you can address them quickly.
Get a Free Cyber Risk Assessment
---
Empower Security and Developer Teams to Identify Application Threats and Vulnerabilities
Risks associated with applications and APIs can be viewed and managed by security and risk leaders, but can also empower your developer team. Communicate application vulnerability findings directly with your development team to validate and fix the identified vulnerabilities without waiting on a security engineer to work with. This can enable dynamic application testing as part of the development and release cycle. FortifyData's Cyber Risk Management platform conducts web application security assessments that automatically and continuously identifies threats and vulnerabilities within your web app infrastructure, such as access control vulnerabilities, cryptographic failures, cross-site scripting (xss), misconfigurations, broken authentications and more.
Request a Demo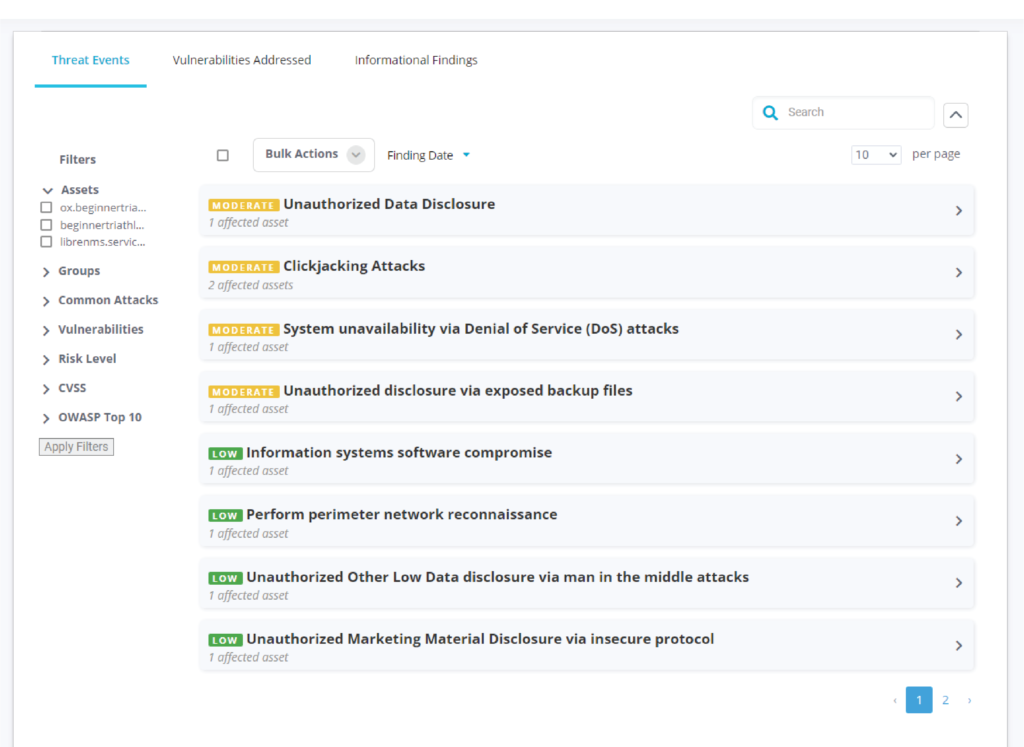 ---
How will web application risks affect my cyber security rating?
FortifyData has a patented custom risk modeling component that enables you to assign the weight of the risks identified to web applications on your overall rating. Depending on your organization's development, management or use of web applications you can scale this to be more impactful given your threat scenarios or not as impactful compared to other areas of cyber risk to the business.
Learn more about how cybersecurity risk categories affect a FortifyData security rating.